My training has been practically self-taught. Everything that has interested me since I was a child: comics, cinema, television, books, music, etc … has ended up influencing in one way or another in my way of drawing or telling stories as a comic author.
I currently work as a freelance illustrator.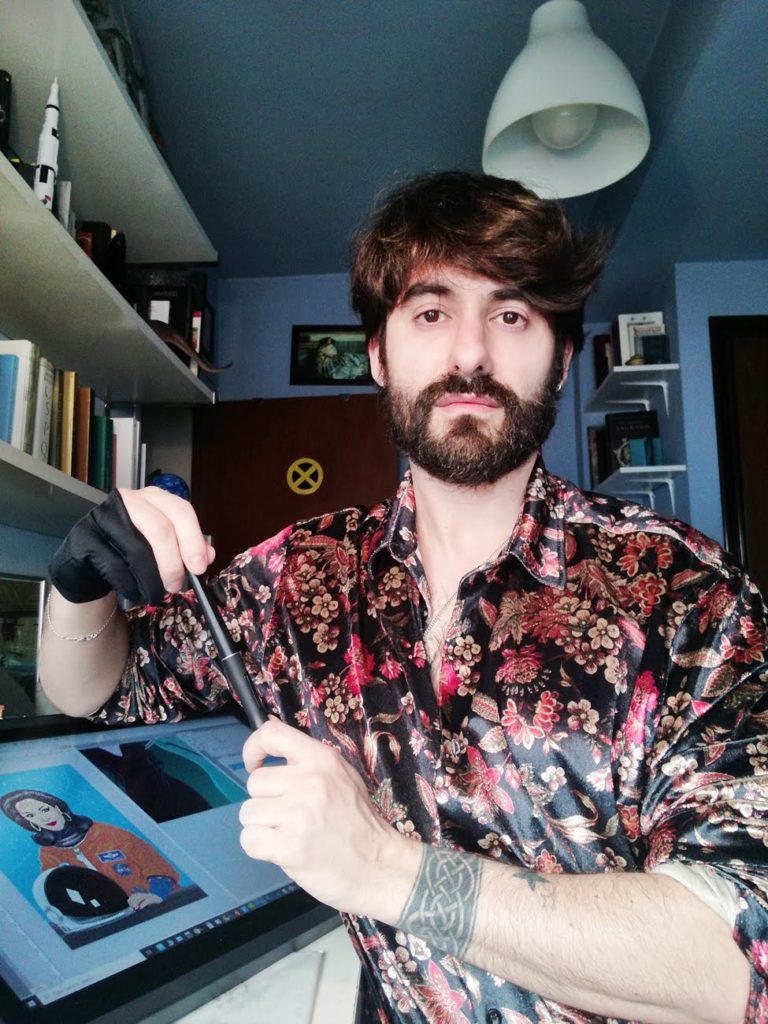 Illustration: editorial, cd's design, kids illustration, webs, and advertisement...
In 2021 I did some  Illustratons for an article by Romina Vallés for the sunday magazine of la Vanguadia, in collaboration with Pikolín (paper & digital).
In 2020 I did 36 pages of graphic novel included in SUPERVIVIENTE a Paquita Salas (Netflix) book by Penguin Random House and written by spanish movie directors Los Javis, Javier Ambrossi & Javier Calvo. I drawn her once again for a press interview for El Mundo, both digital and paper. I also was Artistic Director in an animation piece for the tv series Veneno, «One of us» (Suma latina , Atresmedia Atresplayer Premium, HBO Max) written by Félix Sabroso and directed by Los Javis, Javier Ambrossi & Javier Calvo about the life of Cristina Ortiz "La Veneno" based in the book ¡Digo! Ni puta, ni santa. Las memorias de La Veneno (2016) by Valeria Vegas. The animation was directed by Goya´s prize winner  Paco Sáez.
In 2019 I desgined Fangoria´s author shirt for their tour: gira de aniversario de 30 años, Extrapolaciones y dos preguntas, and did some illustrations for the book Cuentos para Niños Rockeros by Mario Vaquerizo, edited by Espasa Editorial. I made an illustation  for the spanish promotion of the movie Child´s Play from Orion Pictures, for Vertigo films. From Togaytherland, the comissioned me a pannel for their  LGTB+ art and culture festival in Seville. XEGA (Xente Gai Astur) ordered me again a new safe sex campaing: advertising in streets, press and buses.
I also did the cover for the CD Short Circuit ( Electronikboy),  the cover for the cd SCI-SHOW de The Foxholes,and for the  Ep in vinil O tú o él o yo, by spanish band Ellos, Logos para las bandas de rock Queen Bitch y Tripulación.
For almots five years at worked at L.Aulló de Oviedo, doing tons of medical illustratios for Curso MIR Asturias. 
Besides from comic and medical illustration, I also did some kids themed illustration, tales compilations for Ediciones Nobel , or as agency illustration for the site of CMU . I worked fort Vocento , Berlitz (side by side with Abside) and Thyssenkrupp  and did a Kylie Minogue book and an adaptation of  About a Boy, for Penguin Active Readers.
I´ve worked several times for LGTB+  spanish organizations  like  XEGA (Xente Gai Astur)  chem-safe, FELGTB or  STOP SIDA.
I often do works like commissions for individuals and private collections.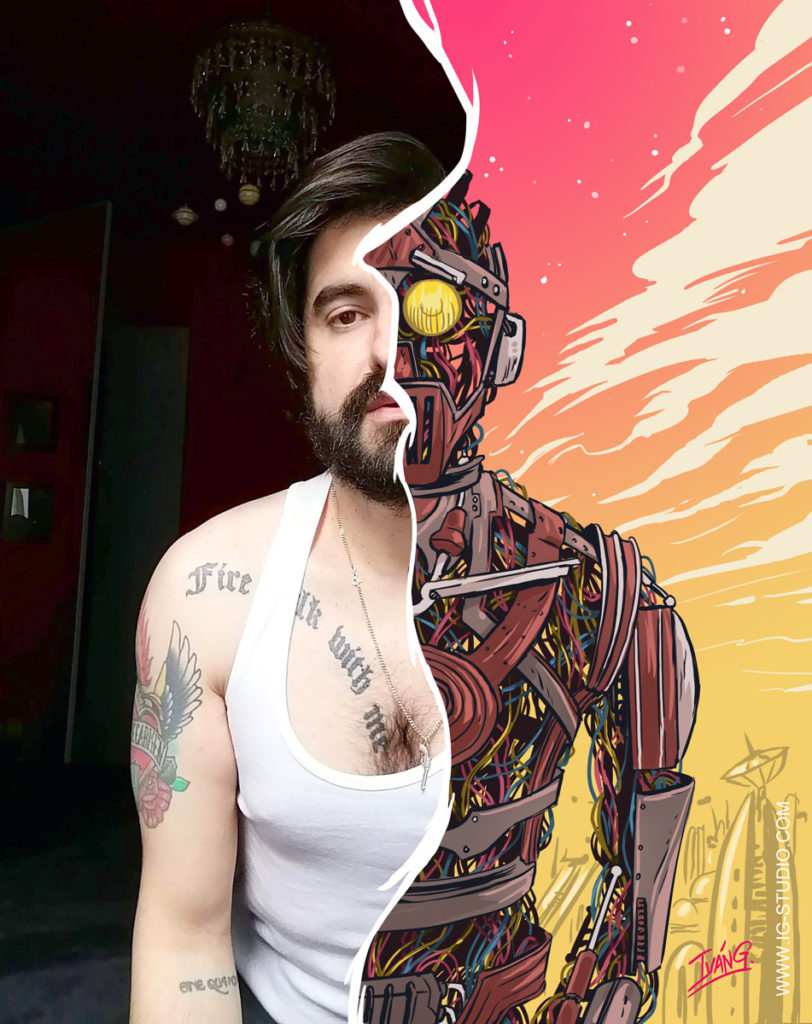 I've drawn and wrote comic for several years now. At first my works were published in some free magazines and fanzines.
Eventually I begun to develop my work to other levels. Firstable at local magazines ( El Revistín, El Gomeru, AGE).
For the collection about BD Jazz (Ediciones Nobel) I drew a biopic about the Jazz Star Duke Ellington, which was distributed in several national daily journals.
I've also worked for CTA (Consorcio de Transportes del Principado de Asturias) with a short comic distributed in local press.
At the beginning of 2007 I published XY (superhero graphic novel, around 50 full colour pages) for Odisea Editorial, which was distributed in a national level.
I´ve done several short comic stories for Ediciones La Cúpula comic magazines, Kiss Comix & Claro que sí comics, from 2007 to 2011.
I self-edited and published an Illsutrated tale, Los Anillos de Beta Hidry, and a Graphic novel, Rescate en La Periferia, both in my my scfi universe Captain Eclipse.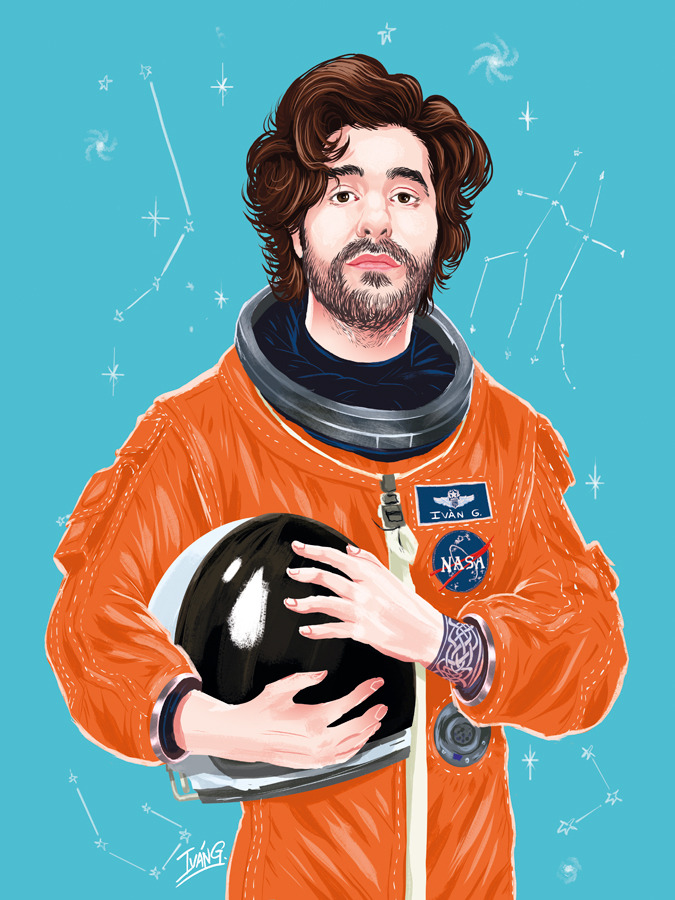 Events, exhibits, TV & Radio.
I've took part in several exhibitions: an collective exhibition about comic authors in Madrid ( Espacio Sins Entido). An individual exhibition at Egopop 2007 in Bilbao ( Music and Arts for Diversity), La Rambleta in Valencia en 2014 and in Centro Niemeyer,2018.
I've took part in some activities, charts and interviews at XI, XII and XIX Salón de Cómic de Avilés (Cómic convention), Celisus 232 (scfi & fantasy convention 2014 & 2018) and CometCon (2014, 2017 & 2019)(Cómic, fantasy and scfi convention) both with my Captain Eclipse works. I've also been invited to join TV shows at RTPA ( local station)